First off, it's my birthday! Yayyyy! 6 months until I get my driving permit...you do the math if you really want to know how old I am ;) Unfortunately, I'm at debate camp. I'm having fun with my friends here though, so it's not awful. Some of my friends shipped me presents, which I wasn't expecting at all. I woke up at 7:30am today (albeit grumpily), got ready and had to do speaking drills at 9am. Great start to the day...it's been fun otherwise though, I went out to lunch with friends. Today, I thought I'd do a post that I took pictures for before I left for camp. Enjoy!
In this post, I'm going to be comparing Urban Decay Toasted to Urban Decay Toasted. I swear, I'm not crazy (I think) so keep reading! I had the Urban Decay Show Pony palette, and I absolutely fell in love with the color Toasted from that palette. Toasted is a shimmery brown color with taupe in it. The texture is super smooth and buttery, and it has pretty much perfect staying power. I didn't love the palette overall, though. So I decided I would swap the palette away and buy the single of Toasted.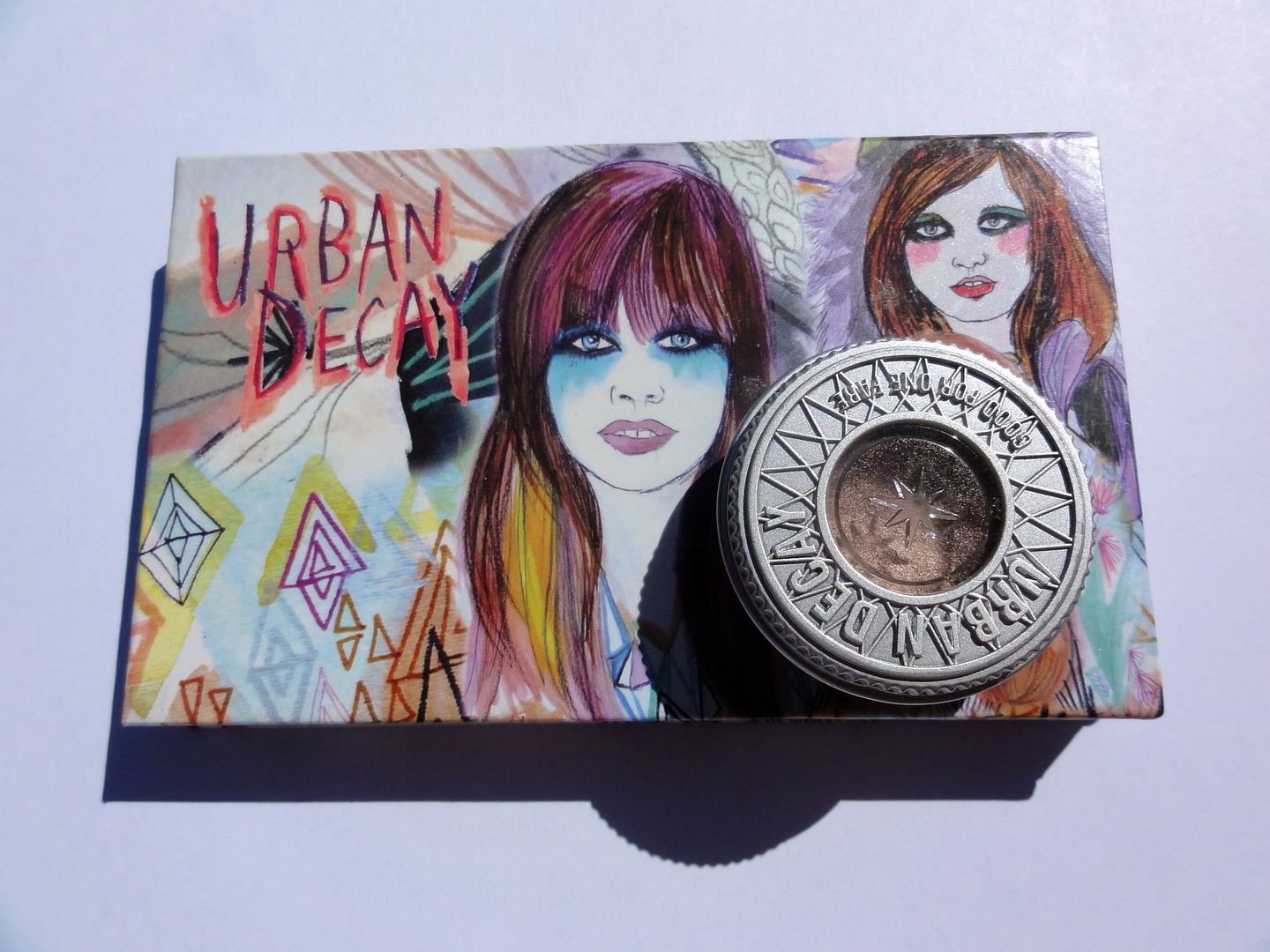 I haven't yet managed to swap away the palette (I might put it up if I do a blog sale), but I did swap for a single of Toasted. It was chipped, but I haven't used up an eyeshadow yet, so I was fine with that. I apologize if the obvious use hurts your eyes. Anyway, when I held the two Toasteds side by side, I saw that there was a definite difference in the two supposedly identical eyeshadows.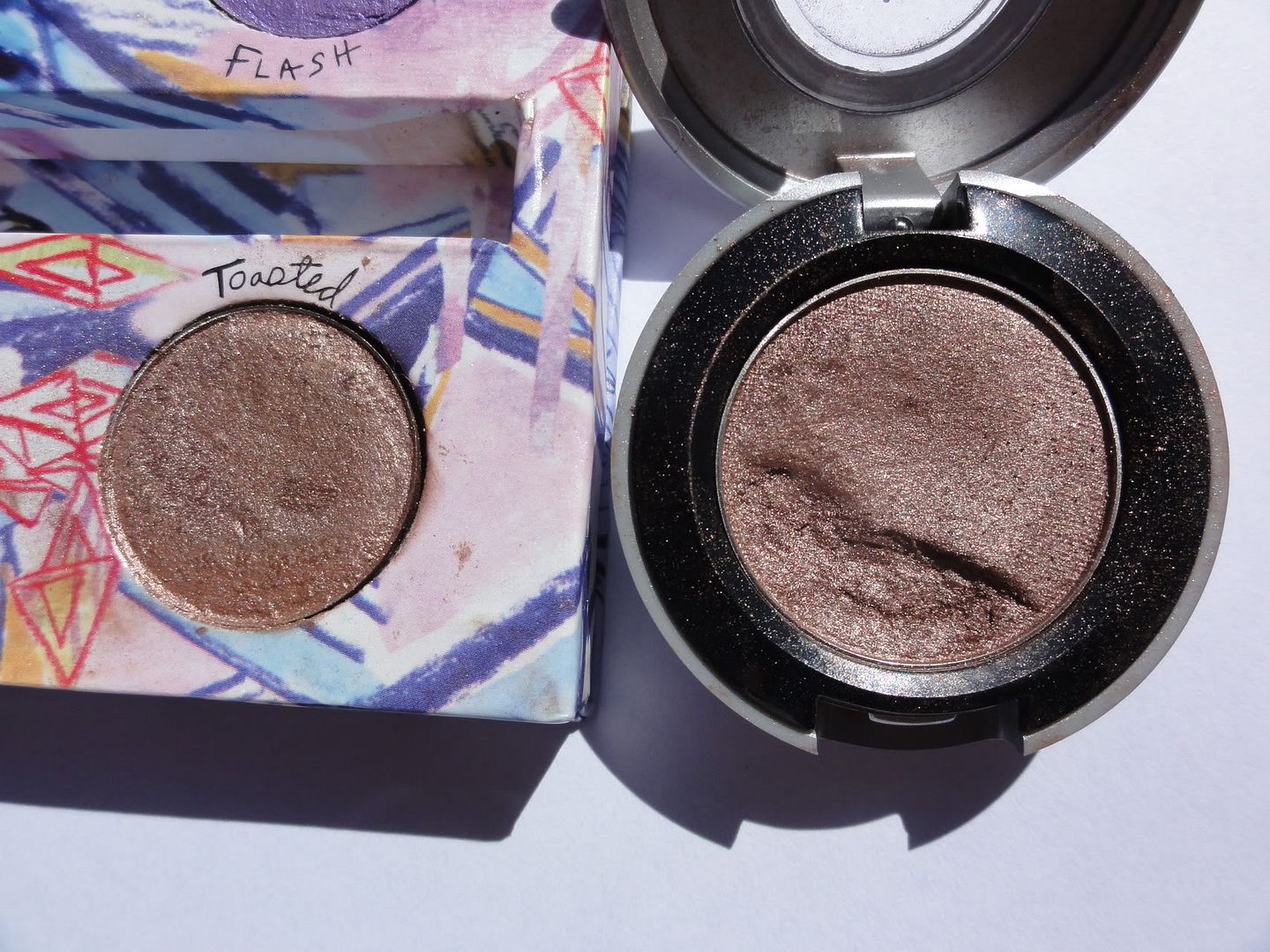 The difference isn't as obvious on camera, but it's definitely evident in real life. The single of Toasted looks a lot warmer than the version in Show Pony. I swatched the two side by side to see if the difference still showed up that way.
UD Toasted from Show Pony palette on top, UD Toasted single eyeshadow on bottom
Aha! See, they're not the same! The difference is evident. Why, Urban Decay, why? I loved the palette version. Urban Decay is usually an extremely consistent brand - their eyeshadow singles are usually the exact same color as in their palettes. However, this time I was let down. The single version is just a tad too warm for my taste - the slightly cooler version works much better on my skin. Although I do have warm skin, I can't wear extremely warm colors, such as true copper. Anyway, I just thought I'd post to let you all know about the difference. Maybe one of the items was off-par (is that a word?) and that's the reason? If anyone has had a similar experience or has an idea why the two Toasteds swatch differently, let me know in the comments!